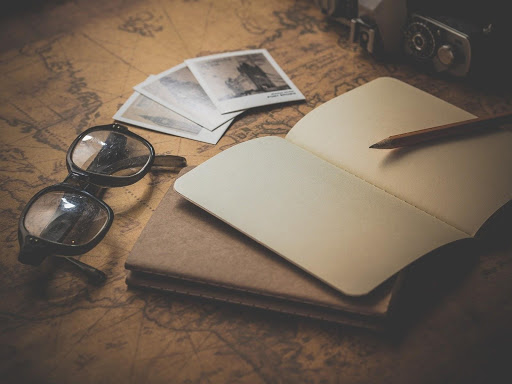 Guest article provided by: theshimalayas.blog
We all love being on a trip but despise planning it. Between finding good deals and amazing outfits it's stressful. To help with the anxiety and frustration that comes with trip planning I want to share my ride or die list for how to plan a trip on a budget no matter what your budget may be! As a travel blogger me and my husband are always on the move and hate paying full price when we shouldn't have to. With that said we hunt down and fish out all of the best deals there are while planning our trip.
This not only saves us time later, but also money and who doesn't love to save money? Let's get to how we do it, so we all know the essentials of planning a trip are lodging, transportation, food and excursions. We'll start with lodging first because for me if you don't have anywhere to stay then what's the point of going? My first places to check are Wyndham, Hopper, Google and then Airbnb. I usually start with a simple Google search to see what kinds of hotels are in the area and then once I find one that offers all of my preferred amenities, I search for it on their company site (Wyndham, Marriott, etc) and then on specialty sites like Airbnb and Hopper.
By doing this I narrow down my search to a specific kind of hotel and then use the other services to make sure I'm getting the best price. With being on a budget you want to try to sign up for rewards accounts with different hotels because you get special rates as well. Once you are signed up ensure that you are always logged into your account before you start searching for rates. Most hotels only show their member prices if you are logged into your account otherwise if you are browsing the site as a guest, they will only show full priced listings. This also leads me to remind you that most rewards programs track points to some extent to get free nights or discounts as well.
They often will also send you emails with discount codes in them as well. I can't begin to count how many times I almost paid full price because I checked my emails last. Always check them and you'll usually see the promotion codes at the bottom of the email so scroll through and skim the email for codes or offers as well. Next, if it's somewhere you are driving and you need a rental car, I recommend Hertz! For flights, I recommend Southwest. They have cheap rates and an amazing bag policy.
I also try different tourist sites by the city and by the state that I am visiting. They often have coupons and offers listed on their sites as well. Then, I check blogs, yes blogs just like my own! The Shimalayas Blog is just one example of a great place to look for discounts from businesses! When I'm not on the hunt for great deals I'm looking for a great restaurant!
My go to for this is Zomato you can find honest reviews and even more honest ratings for most restaurants. I usually find my more adventurous restaurants and diners just out exploring, but if you like a more planned trip use Zomato to find the best places to eat in town outside of your classics! Last money saving tips don't be afraid of group trips! Group trips save you so much money when it comes to shared experiences, lodging, car rentals and many other things. This cuts your costs in half as you plan and experience everything still to the fullest.
It takes a little extra leg work to choose who to take with you, but once you find your tribe its smooth sailing for many trips to come! I hope this short list helps you plan your next trip to your budget and give you all the memories you are looking for! Until next time, Live in The Shimalayas.